Are you interested in buying cryptocurrency but do not know where to start?
Here's a quick guide on what to do. My name is Luis Fernando Mises and even though I am not an expert, I have helped dozens of people to get started on crypto and they have, like me, increased their wealth through bitcoin and other alt coins.
By:  Luis Fernando Mises
This article first appeared at Liberty.Me
This list will be mostly helpful if you are brand new to bitcoin and you live in the United States.
There are a handful of gatekeepers that sell bitcoin but I have found that Coinbase is one of the easiest ways to get started.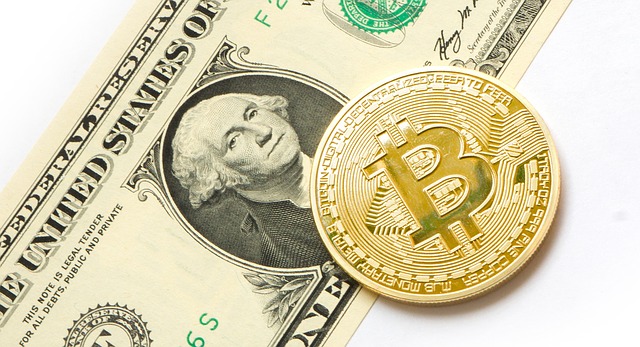 Go to coinbase.com and open an account with them in your computer. They will ask you a lot of questions, it is okay to answer all. It is a safe site.
Imagine you are opening a bank account, and basically, that is what you are doing, since Coinbase serves the function of a bank (we'll get into that soon).
The more information you add, like your bank cards, etc, the higher your buying levels will be. This is actually something beneficial. Once you have done that, you will have to confirm… they will send you small amounts of cash like PayPal does. After you have confirmed, you are good to go!
Once you have opened your Coinbase account, you can also download the app on your phone. They work with most operative systems.
Get familiar with the app. Play with it and discover what it can do. If you tap the three lines on the top left, it will show you your USD wallet, BTC wallet, ETH wallet, LTC wallet, and vaults. It will also give you the options to buy and send.
Coinbase has partnered with Shift Payments to offer a Visa card that will allow you to pay anywhere in the world that takes Visa with your Bitcoin. That's definitely a cool feature to have. The card only costs $10 bucks and Shiftpayments.com has one of the best customer service agents out there!
I would suggest you do not stop here. In fact, I'd suggest you keep most of your bitcoin away from Coinbase. I like to use Mycelium and Jaxx. They both have apps and they are easy to use. These are not banks like Coinbase; they are actual bitcoin wallets where you will hold the keys of your money. This is a literal sense since they will ask you to write down 12 words that will allow you to recover your wallet in the event it gets lost or you need to move your money elsewhere. Coinbase keeps your keys and therefore you do not really own your money and they have a legal claim to it. I'd keep only what I'd plan to spend at any determined time with the hability to refill as you go along.
In coinbase, you can find your address if you go to "Tools" and then "Addresses." You can copy it and I like to paste it in my iPhone notes so it is easily retrievable. You can get more than one and they do not expire and they can receive bitcoin whenever someone sends it to you at that address.
Mycelium is a little easier to use since it has less options. It shows your balance, "send," "receive," and "Cold Storage." And if you need more information it offers a larger menu at the bottom.
Cold storage is actually a cool function that not very many offer. It allows you to keep your money off the internet and in a "cold wallet" like KeepKey, Trezor, etc. This is a very safe way to keep your bitcoin from an attack or a breach of security at certain wallets.
Jaxx offers the ability to keep many curriencies in that wallet and it is very easy to utilize as well. They offer a desktop app that can be seeded with the 12 words they gave you when you installed the app on your phone.
Everything is displayed on the main page and it is very intuitive as well.
This should get you started for either holding or using your Bitcoin as currency. If you have any questions, do not hesitate to ask in the comment section.
This article first appeared at Liberty.Me